15 Sep

10 Reasons why Civil Engineers should use Allplan as their BIM/planning tool
1. BIM and CAD in one platform
During the last years there has been a big shift from traditional 2D drafting to BIM solutions that are based on 3D modeling. The problem is that many of these solutions are lacking a lot of 2D functionalities, that at the end of the day are essential for a precise design, and absolutely necessary when it comes to constructions drawings. Because of that, a lot of users are still relying to traditional 2D drafting software like AutoCAD®. This is not the case with Allplan: it offers the perfect solution since it combines the best of two worlds. It is fundamentally a BIM platform with intelligent 3D objects, that integrates a complete set of tools for 2D drafting, editing and printing, that don't lack any of AutoCAD's functionalities.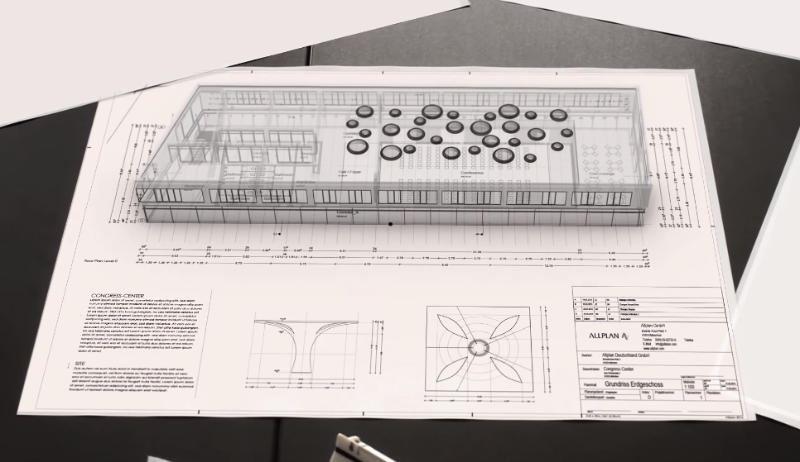 2. Best 3D reinforcement tools in the market
Engineering has been part of Allplan "DNA" since the very beginning, and this is the reason why it was always the pioneer in 3D reinforcement design. In the latest 2017 version, Allplan is by far the most advanced solution in the market, offering a surprisingly fast and automated way to reinforce even the most complex shapes. It allows the user to combine its superior 3D general modeling capabilities, with rebar shapes, in order to create free-form bars with big flexibility in geometry.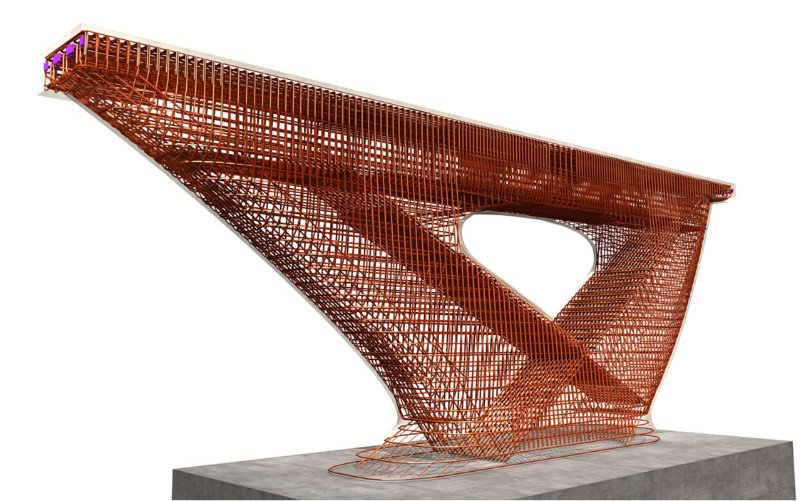 3. Advanced civil works modeling & features
Based on Parasolid® – the world's leading geometric 3D modeler – Allplan can provide new options in the field of 3D modeling: greater freedom when creating volume and surface models while increasing precision and performance. That is an essential element when it comes to civil structures like bridges or tunnels, simply because their shape can be extremely complex. Allplan has a lot of modeling tools that allows you to model any type of civil structure, no matter how complex it is. In combination with free-form rebar shapes, you can reinforce these structures easier than any other existing software. One example of a unique feature is the Section Along Path, which provides in seconds a 2D section of a spline-shaped structure, a procedure that in other software should be manually and would take hours!!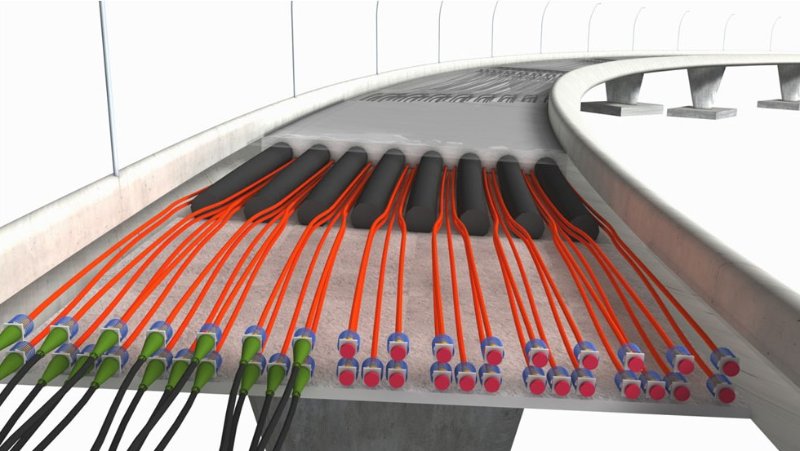 4. Sophisticated and flexible project structure
Building projects and structures in general are becoming more complex over the years, which makes the handling of them within a BIM software even more difficult, since it involves a lot of different structures in different levels with different specifications. In order to tackle all these, Allplan provides the most advanced and flexible solution from any other BIM solution in the market, that gives you complete control in the way you want to structure your project and what you need to see in the screen. It allows you to handle many different structures in different levels within the same project file, and split them in many different levels too. That way you can visualize exactly the amount of information you need, and work in a much more organized and clear way.
5. Traditional Layer structure
The Layer structure is something that has been used in CAD since the early years, simply because it allows the user to group and handle very easily different elements in the structure. Except from other ways of structuring, a project, Allplan supports very strongly the Layer structure in a very flexible and intelligent way: every element (2D or 3D) has its own predefined layer, and with the automatic recognition, every element that is drawn in the plan is been assigned to that layer. Of course the user has the ability to create his own layers: even the different layers of a wall can be assigned to a different layer!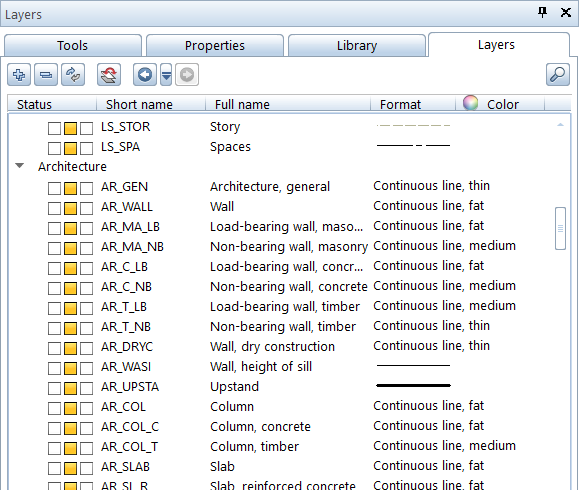 6. Dedicated module for layout/printing and better management
Printing is a major part of the planning process. Allplan has one of the most intelligent and customizable dedicated module for handling all your layouts. With Allplan you have complete control on the information you need in a layout, but also every imaginable combination of drawings: for example, you can have the same plan as many times as you like with different scale and representation on the same layout. Another great feature is the direct export in 3D PDF, which allows anyone to view the 3D model with a simple Adobe Acrobat Reader!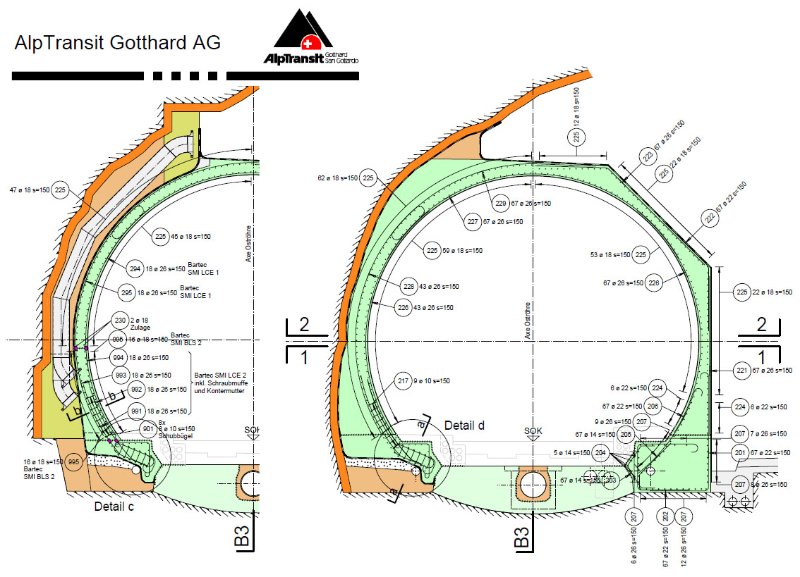 7. Accurate real-time placement of elements
Absolute accuracy is the most essential thing during the design of a structure. Allplan provides all the necessary drafting tools, so that the precise position in space of all elements (2D, 3D, architectural) is done during the placement, and not afterwards (@Revit users: you know what we are talking about..).
8. True multiple-viewports experience
Allplan offers simply the best multiple-viewports experience in the market. It allows you not only to view, but to actually work simultaneously in multiple views of the model: plan, side/front/back views, isometric or animation window. For example, if you are drawing something in plan, you can easily continue in another view, simply by moving your cursor there!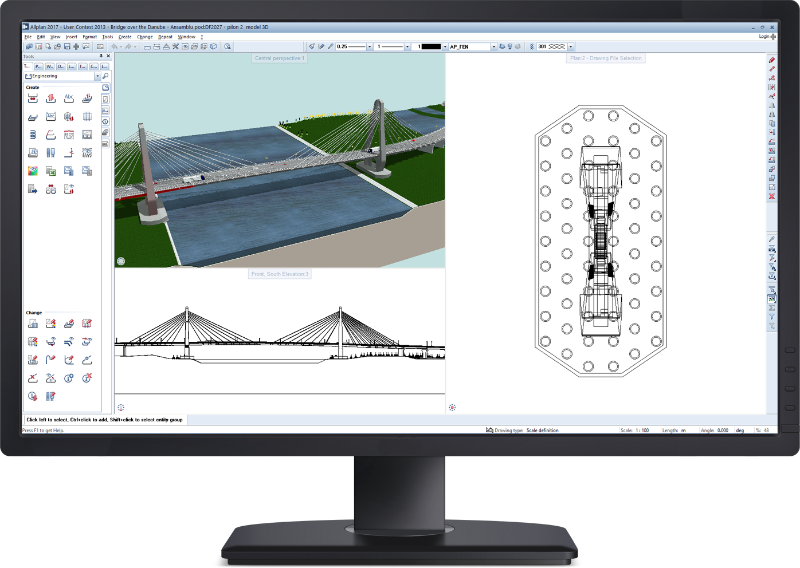 9. Best team work possibilities in the market
A recent research has shown that one out of five working days is spent in the exchange of information between the team members, which are related to the design, solutions to problems and revisions of drawings. Allplan address this problem better than any other software in the market, by offering the most advanced tools for team work. Additionally, the innovative online platform bim+ allows you to cooperate in real-time, with all your colleagues and clients, even if they are not using Allplan!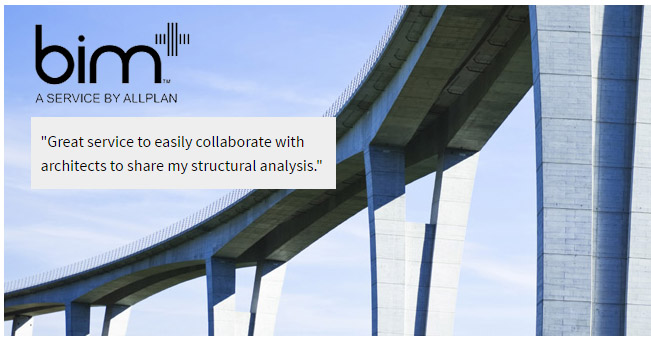 10. Best IFC compatibility and more than 30 different exchange formats
IFC has become the standard file format when it comes to collaboration between different disciplines in the AEC industry. Allplan has been always a pioneer by supporting the latest IFC certification, enabling the users to exchange 3D models without any loss in building information. Even more than that, it supports over 30 different exchange formats that will allow you to communicate directly with other software. All of these make Allplan simply the ideal platform for exchanging information, and give the word BIM its true meaning.